Whether it's taking a tour, having a look at all the amazing views St. Thomas has to offer or enjoying the day under the sun beach hoping at the top beaches in the Caribbean, WE HAVE YOU COVERED! Some of the best views can be seen from Drake's Seat, Charlotte Amalie Overlook all the way up to the highest point on island at Mountain Top! All of which you will get to see and experience the best way possible. And for those who prefer to walk on the sand and dip there toes in the water, you will be able to enjoy the sun at Coki Point Beach, Lindbergh Bay Beach and of course, one of the top beaches in the entire Caribbean, Magens Bay Beach! Just let us take care of all the hassle and enjoy a day in paradise!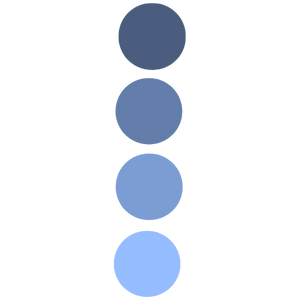 Enjoying your Cruise? Don't stop there! With our 24/7 seaport services from the West India Company Dock and the Crown Bay Dock we can get you were you need to go, show you St. Thomas the way you want to see it, and help you experience the island the way you intended to! We offer safe and fast transportation, comfortable, high class and luxurious vehicles, and friendly, professional drivers that are there to comply with you and of your needs and requests. We strive to deliver the best quality transportation available at your convenience! Book with us and enjoy a piece of paradise!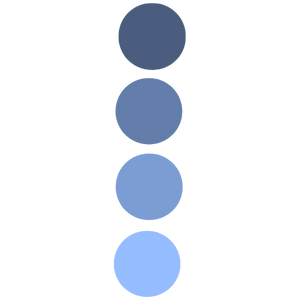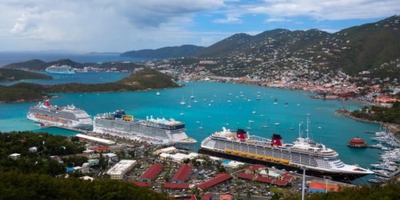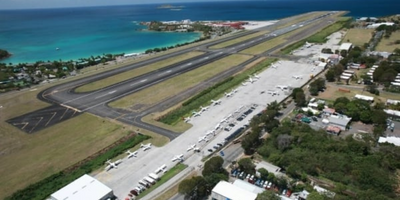 Traveling overseas, even to a US territory, can be a bit nerve racking, exhausting and stressful. From the not know what you'll need to travel with or where you'll be going once you arrive to the overall tiring of travel. The last thing anyone would want to deal with is worrying about dependable, safe, comfortable and most importantly, punctual transportation. With STT LIMOS there is no need to worry! Your luxurious vehicle and experience, professional driver will be there before you land to ensure no wait time for transportation. The driver will help you with your baggage and provide you with a safe and comfortable ride to your destination!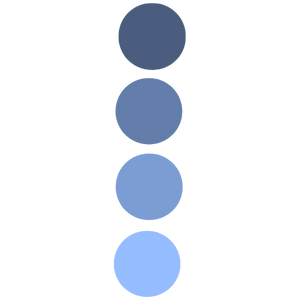 Often times you may not know all the places you may want to visit. Other times you may know exactly where you want to go but that includes many stops! You may also be on a business trip where you may need to have a drive at the ready at a moments notice. No matter the case, if you intend, expect, and or want a luxury vehicle with a professional and experienced driver at an hour or daily rate, WE HAVE YOU COVERED! Enjoy and accomplish all that you have planned and want to do with ease at mind and comfort in hand. Reach out today for a quick and easy quote and leave the rest to us!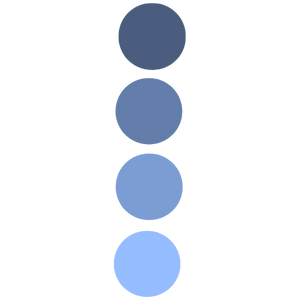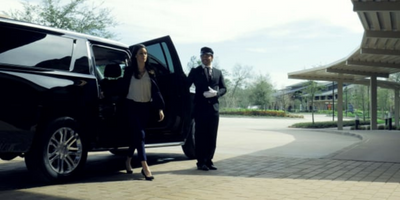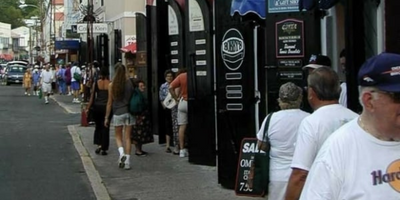 When it comes to shopping in a place you are not familiar with, it can be hassle. Not to mention constantly having to find transportation to get you to and from each destination. With STT LIMOS we leave no reasons to worry! From the moment you are picked to the moment you are dropped off, all planning and shopping destination recommendations will be made for you to have the best experience possible in the most luxurious of vehicles! Our drivers are local and know the in and outs of St. Thomas, giving you, hands down, the best recommendations for places to go and shop! Making stops at The Yacht Haven Shopping Center, Charlotte Amalie's Main Street, and Redhook's American Yacht Harbor with many more locations to choose from! Enjoy the of what paradise has to offer with convenience, safety, and luxury!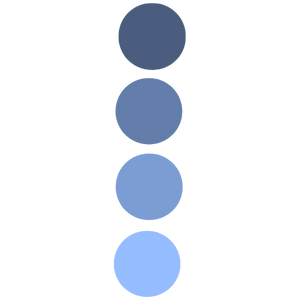 With all the hassle it takes to simply arrive to the U.S. Virgin Islands, dealing with luggage, flights, and all other aspects of travel. Why not make your first experience on island an enjoyable on? Instead of taking a smelly cab that has to loaded with other passengers along with yourself, that also has to make multiple stops before you get to your destination. Why not book a new, safe, and clean luxury vehicle with the most experienced and professional of drivers to get you where you want to go on time with zero hassle or stress. Book with us and you driver will be waiting for you at the airport or any location of your choosing 15 minutes prior to your pick up time! No waiting no worries! Enjoy Paradise the way it was meant to be!
Resort/AirBnB Transportation