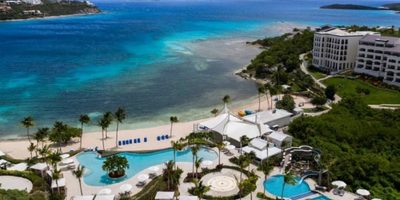 With all the hassle it takes to simply arrive in the U.S. Virgin Islands, dealing with luggage, flights, and all other aspects of travel, why not make your first experience on the island enjoyable? Instead of taking a smelly cab that has to be loaded with other passengers, along with yourself, and also make multiple stops before reaching your destination, why not book a new, safe, and clean luxury vehicle with the most experienced and professional drivers to get you where you want to go on time with zero hassle or stress? Forget about the worries of coordinating with an Airbnb in St. Thomas. Book with us, and your driver will be waiting for you at the airport or any location of your choosing 15 minutes prior to your pick-up time! No waiting, no worries! Enjoy paradise the way it was meant to be!
Why to hire AirBNB Transportation in St Thomas
Convenience and Personalized: Service Enjoy a convenient and personalized transportation experience in St. Thomas with Airbnb transportation. Say goodbye to the hassles of traditional options and embrace a seamless journey from the moment you arrive.
Comfort and Safety: Travel in style and comfort with Airbnb transportation. Our fleet of new, safe, and clean luxury vehicles ensures a pleasant ride throughout your trip. Rest easy knowing that our experienced and professional drivers will navigate the island's roads with expertise, prioritizing your safety and well-being.
Timeliness and Efficiency: With Airbnb transportation, punctuality is our priority. Say goodbye to unnecessary stops and delays. Our drivers will get you to your desired destination on time, ensuring you make the most of your precious moments in St. Thomas. No more waiting or worrying about missed connections.
Flexibility and Peace of Mind: Choose the pick-up location that suits you best, whether it's the airport or any other spot on the island. Our drivers will be ready and waiting for you 15 minutes prior to your scheduled pick-up time. Relax and enjoy your journey, knowing that your transportation needs are taken care of with Airbnb in St. Thomas.
Why Choose STTLimo for Airbnb Transportation in St. Thomas?
Exceptional Service: When you choose STTLimo for your Airbnb transportation in St. Thomas, you can expect nothing short of exceptional service. We go above and beyond to ensure your experience with us is seamless and enjoyable. From the moment you make your booking, our dedicated team is there to assist you every step of the way.

Luxury and Comfort: We believe that traveling in style and comfort is important, especially when you're on vacation. That's why we offer a fleet of luxurious vehicles that are meticulously maintained to provide the utmost comfort during your journey. No matter the size of your group, our spacious and well-appointed vehicles will make you feel pampered.

Professional and Experienced Drivers: Our drivers are not only professional but also highly experienced in navigating the roads of St. Thomas. They are skilled at providing a smooth and efficient transportation service, prioritizing your safety throughout the journey. Sit back, relax, and enjoy the ride while our expert drivers take care of the driving.

Timeliness and Reliability: We understand the value of time, especially when it comes to airport transfers and reaching your destinations on schedule. With STTLimo, you can rely on our drivers to arrive at your designated pick-up location 15 minutes prior to your scheduled time. You can trust us to get you where you need to be, promptly and hassle-free.

Peace of Mind: When you book with STTLimo, you can have peace of mind knowing that all your transportation needs are taken care of. We handle all the logistics, so you can focus on making the most of your time in St. Thomas without worrying about coordinating transportation or dealing with any hassles. Sit back, relax, and let us take care of getting you where you need to go.
Choose STTLimo for your Airbnb transportation needs in St. Thomas, and let us provide you with outstanding service, luxury, reliability, and peace of mind throughout your journey. We're here to enhance your experience in paradise with our exceptional transportation services.