Car Rental by the Hour St Thomas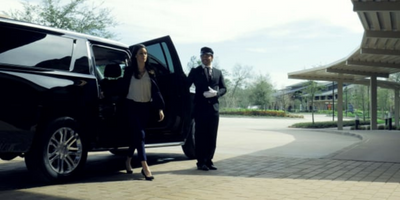 Introducing our flexible car rental service, tailored to your specific needs. Whether you're exploring new places, making multiple stops, or require a reliable ride for your business trip, we offer luxury vehicles with experienced drivers available at hourly or daily rates. With our service, you can enjoy peace of mind, comfort, and the convenience of having a professional chauffeur at your disposal.
No matter the purpose of your trip or the destinations you have in mind, we've got you covered. Our drivers are knowledgeable and can assist you in navigating unfamiliar areas, ensuring that you reach your desired locations smoothly and efficiently.
To get started, simply reach out to us today for a quick and hassle-free quote. Let us handle the logistics while you focus on enjoying your journey and accomplishing all that you have planned. With our flexible car rental service, your transportation needs are taken care of.
What is Car Rental by the Hour Service?
Hourly car rental is a convenient service that lets you rent a car for just a few hours, rather than a whole day or week. It's also known as hourly car hire. This option is perfect for quick trips, running errands, or attending events without the commitment of a full-day rental. It's a flexible and cost-effective solution, providing you with the convenience of having a car when you need it, for as long as you need it.
Why Choose STT Limo for Car Rental by the Hour?
At STTLimo, we understand that when it comes to car rentals, you want a service that meets your specific needs. That's why we offer daily and hourly rental options for your convenience. Here's why you should choose STTLimo for your car rental needs:
Variety of Luxury Vehicles: We have a wide selection of luxury vehicles available to cater to your preferences and ensure a comfortable ride. Whether you prefer a stylish sedan, a spacious SUV, or an elegant limousine, we have the perfect car to match your style and provide a memorable experience.

Professional and Experienced Drivers: Our drivers are not only professional but also experienced in delivering excellent customer service. They know the city well and can offer suggestions on local attractions and dining options, making your journey even more enjoyable and stress-free.

Flexibility to Suit Your Schedule: We understand that your plans can change, which is why we offer both daily and hourly rental options. Whether you need a car for a full day of exploring or just a few hours for important meetings, we can accommodate your schedule and provide the right vehicle and driver for your specific needs.

Convenience and Peace of Mind: With STTLimo, you can relax and enjoy the ride while leaving the logistics to us. Our drivers will take care of parking, directions, and dealing with traffic, so you can focus on your activities without any worries. We aim to provide a seamless and hassle-free experience, giving you peace of mind throughout your journey.

Easy Booking Process: We've made the booking process quick and straightforward. Simply reach out to us for a personalized quote, and our friendly staff will assist you in selecting the ideal vehicle and rental duration based on your requirements. We value your time and strive to make the entire process as smooth as possible.
Choose STTLimo for your daily and hourly car rental needs, and let us provide you with a convenient, comfortable, and professional service. Contact us today, and we'll ensure your travel experience exceeds your expectations.